hand-drawn obscenities for your viewing pleasure. i'm also for hire. email: mikemurro@yahoo.com for price quotes and additional info.
Friday, January 21, 2011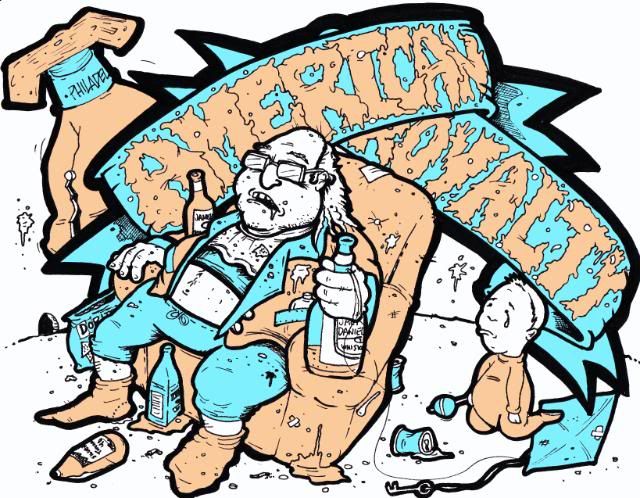 Drunk Ben Franklin.
Red and blue tints with white on heather grey t-shirt.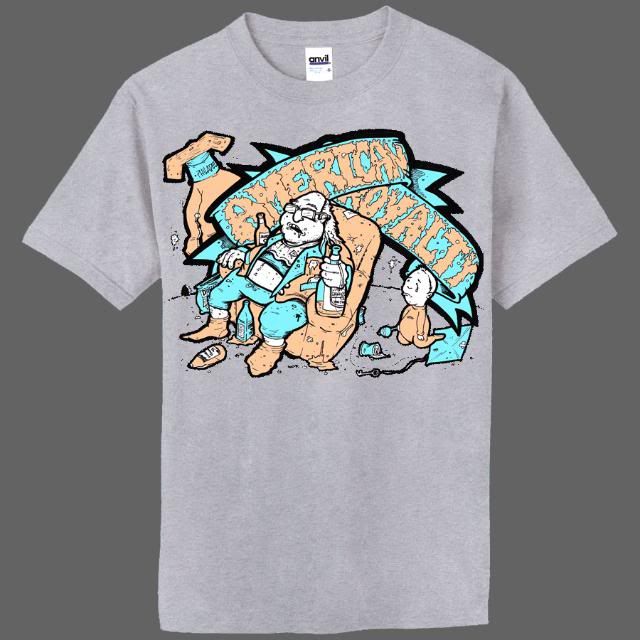 Coming soon.
American Royalty on Facebook
American Royalty Bandcamp
Thursday, January 20, 2011
Three-color on white and/or grey shirts.
I can finally say I'm in a band with artwork involving poop.